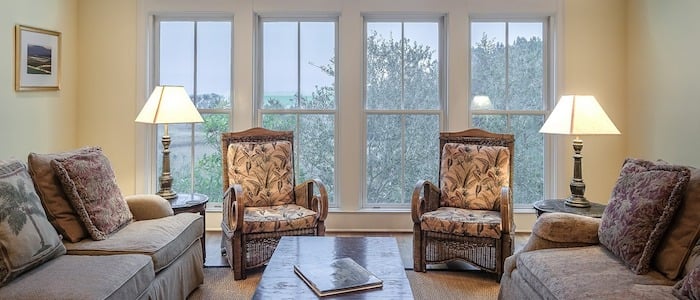 When you are in the market for new windows and doors and have decided to incorporate grids, there are different materials, styles, and color options to consider. Keep in mind that availability may differ through depending on the manufacturer.
Vinyl vs Wood
Vinyl products use internal grids which are set in between the panes of glass so there is no obstruction when cleaning. The only downfall to this style is that you will not be able to take them in and out of each window sash.
Wood products have an option to have the grids outside of the glass which gives a true divided look. You also have the option to take them on and off your window sashes or door panels, creating a completely different style.
Grid Styles
Here are different styles of grids that are on the market to choose from.
Flat- Colonial/Prairie/Diamond

Contoured- Colonial/Prairie/Diamond

Slim Line
Custom Grid Options
Along with the flat and contoured grid styles, there are custom color options to help match your home. You can choose between paint colors and wood grain stains to match the inside and outside of your home.
Whatever you decide on, Shoreline is here to help. Contact us today to learn about our special offers.